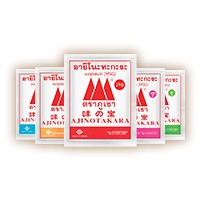 Ajinotakara Mountain Brand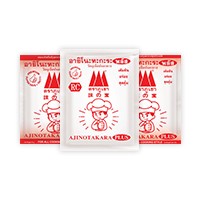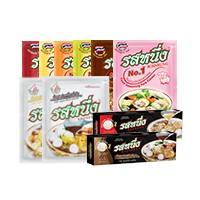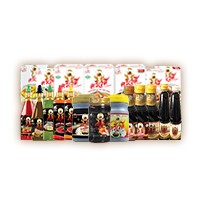 Krua Dee Oysters in a jar 1000 g.
Krua Dee brand oyster oil is a special formula. When raw materials are of excellent quality Come meet with modern, safe, chemical-free production process. Krua Dee brand oyster oil is a special, unique formula that is packed with Oysters are extracted more than 25%, making them very suitable for cooking. that want intense deliciousness mellow in every taste
"Thai kitchen, good kitchen, world kitchen"

28฿
Garlic Seasoning Powder Garlic is a medicinal plant. and seasonings with the smell of garlic create a delicious, aromatic, and somewhat spicy flavor. Because of the distinctive pungent smell that enhances the flavor of the food very well. Can be used to cook a variety of dishes by mixing with other seasonings according to the chef or individual chef's desire, such as stir-fries, fries, curries, marinades, salads and many other dishes.

Saves cooking time
No MSG
no preservatives
No additives, color, smell, flavor
delicious, easy to cook no need to improve
fragrant garlic
It helps to control the taste better.
D-Cup, ready-to-drink coffee with various fruits, in 1 bag contains 27 sachets D-Cup, ready-to-drink coffee, original flavor, is an unusual coffee that is different from other […]

320฿

D-Cup, ready-to-drink coffee with various fruits, in 1 bag contains 27 sachets D-Cup, ready-to-drink coffee, original flavor, is an unusual coffee that is different from other […]

320฿

D-Cup, ready-to-drink coffee with various fruits, in 1 bag contains 27 sachets D-Cup, ready-to-drink coffee, original flavor, is an unusual coffee that is different from other […]

320฿